6 Stone Crab Recipes to Cook Up Today!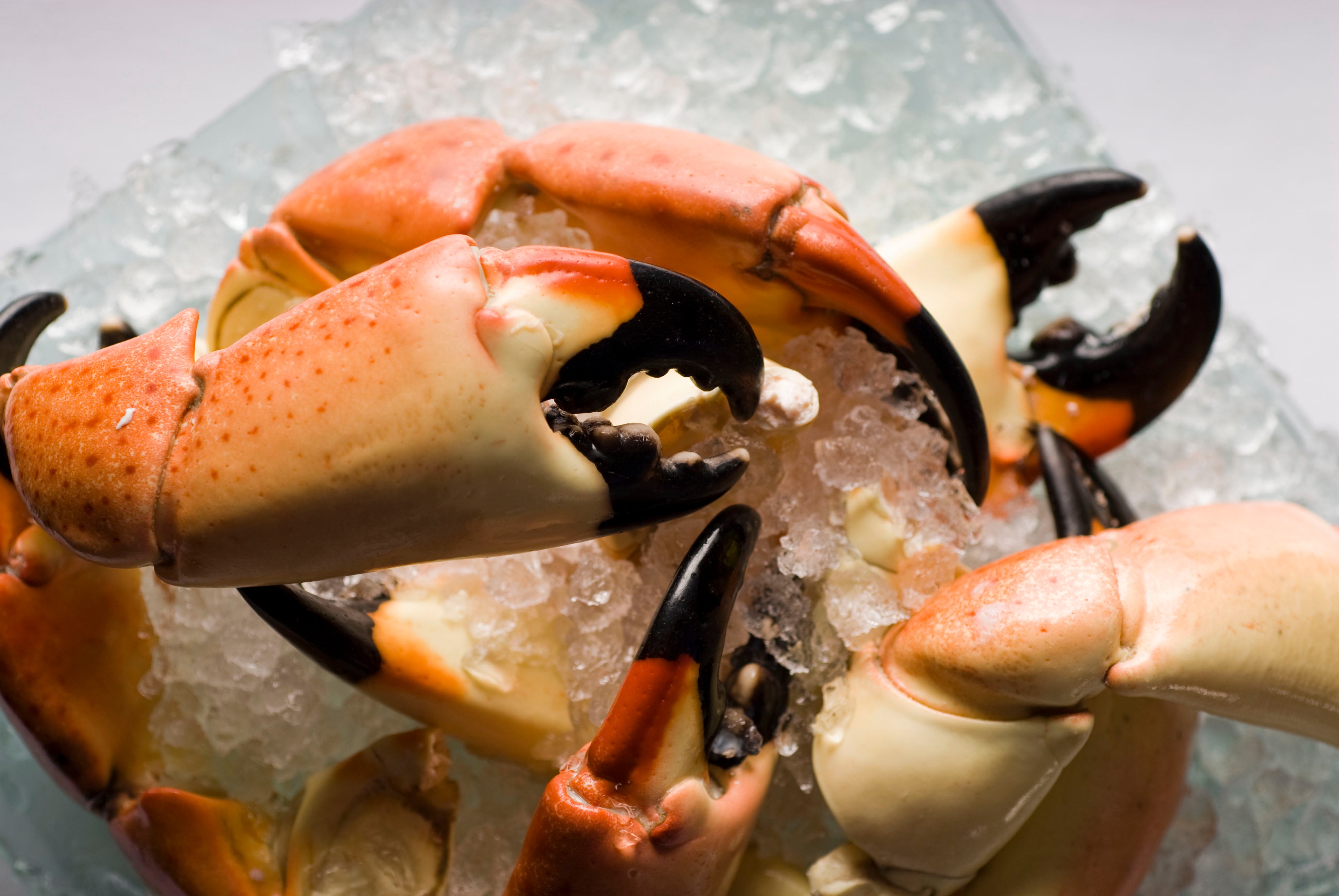 Eating Florida stone crab claws can give you nutrients like other kinds of seafood. They are rich in Omega-3 fatty acids, Vitamin B12, and selenium.
It's sustainable because they are only harvested for their claws. After that, they go back to the ocean to regenerate.
You can catch stone crabs both in the low and deep waters of the Western North Atlantic. They're usually in season around October to Mid-May. Stone crabs can come pre-cooked and chilled.
Although it may look like cooking stone crabs can be difficult, it's quite easy with a recipe. Do you want to try these delicious stone crab recipes and give your palate a treat? Read more to learn these recipes. 
Stone Crab With Mustard Sauce
Stone crabs are most popular with mustard sauce. This recipe is easy and suitable for beginners. The ingredients you'll need for the sauce are: 
Mayonnaise

 

Lemon Juice

 

Dijon Mustard

 

Worcestershire Sauce

 
To do this recipe, all you need is to mix all these ingredients, and you can now enjoy your stone crabs. You don't need to cook your stone crabs because they are already cooked. 
If you have raw stone crabs, cooking them is easy too. You can choose to steam, bake or grill them. 
Stone Crab Bisque
These are the ingredients in making a delicious stone crab bisque. For the Bisque, here's what you need: 
5 cups of stone crab stock

 

4 tbsp. Of butter

 

1 large diced onions

 

4 stalks of diced celery

 

2 diced carrots

 
½ cup of flour

 

2 tbsp of tomato paste

 

Salt (to taste)

 

1 cup of heavy cream

 

A pinch of cayenne (to taste)

 
Lemon juice (to taste)

 

1-2 cups of stone crab meat

 

2 tbsp of parsley minced

 
You can use other stock like seafood or clam juice. Otherwise, here are the ingredients for your stone crab stock: 
4 cups of stone crab shells

 

1 cup of sherry

 

6 cups of water from your boiled stone crab shells

 
Cook your stock by heating your oil over medium-high. Saute your stone crab shells for a few minutes. Add your sherry and simmer for about 10 minutes. 
Then, add water from the boiled stone crab shells. You can choose to add seafood or clam juice as an alternative. 
For 30-45 minutes, let it simmer. You may stop once the stock is about 5 cups. 
Now for the bisque, heat your butter in medium heat in an oven. Add the onions, celery, and carrots, then saute. 
Reduce the heat and cook for about 5 minutes or until soft. Once soft, season it with salt and cayenne. Add the flour and stir until it incorporates. 
Add your stock and let it boil, then let it simmer. Add the tomato paste and let it simmer again for 10 minutes. 
Slowly mix the heavy cream and let it simmer for 20 minutes until it thickens. After that, strain your bisque and serve it with stone crab meat. 
Lobster and Stone Crab Enchilado
If you are looking for a spicy dish, try lobster and stone crab enchilada. To cook an enchilada, here are the ingredients: 
2 uncooked lobster tails cut in half-lengthwise cut into thirds with shells intact

 

1 tbsp of fresh lime juice

 

¼ cup of olive oil

 
⅓ cup of chopped onions

 

2 tbsp of chopped green bell pepper

 

2 cloves of garlic chopped

 

2 tbsp of chopped parsley

 

¼ tsp of paprika

 
2 large seeded and diced tomatoes

 

½ cup of tomato puree

 

¾ bottle of clam juice

 

½ cup of dry Sherry wine

 

1 bay leaf

 
¼ tsp of cayenne pepper

 

1 lb of cracked stone crab claws

 
After thawing the lobster, put it in a bowl with fresh lime juice. Toss and let it rest for 16 minutes with occasional tossing to coat the lobster. 
In a large pot, heat your olive oil over high heat. Add the lobster pieces and saute for 4 minutes until it turns orange. 
After that, return the lobster to the bowl. Reduce the heat to medium and add the chopped bell pepper and onions. 
Saute until soft then, add the chopped garlic, parsley, and paprika. 
Next, add the diced tomato and tomato puree. For about 8 minutes, stir the mixture until it thickens. 
Add the remaining ingredients and season it with salt and cayenne. Bring to boil, then add the stone crab claws and lobster with its juices. 
Reduce to medium-low and let it simmer for about 10 minutes until the lobster is tender and cooked. Enjoy this with rice! 
Stone Crab with Orange Horseradish Sauce
Stone crab with orange horseradish sauce is another easy recipe that you can try. You will only need these simple ingredients: 
½ cup of mayonnaise

 

2 tbsp of thawed orange juice concentrate

 

2 tbsp of horseradish

 

1 tbsp of coarse-grained Dijon mustard

 
⅛ tsp of salt

 

2 lb of medium stone crab

 
Mix all these ingredients and enjoy it with your chilled stone crab claws. You can eat this stone crab recipe with wine. 
Stone Crab Claw With Melted Butter
If you want another easy stone crab recipe that tastes good, try doing this recipe. Here are the ingredients for the stone crab claw with melted butter: 
¼ tbsp of butter

 

32 large stone crab claws served chilled

 

1 lemon cut into wedges

 
Steam stone crab claw in a steamer over high heat for about 5 minutes. Melt butter in a pan, then put it in a serving bowl. Crack the stone crab claws and enjoy with butter and lemon wedges. 
Stone Crab Salad
Stone crab salad is a good appetizer. It's also fast and easy to do! Here are the simple ingredients you need: 
1 ½ lb of stone crab meat

 

4 oz of chopped onions

 

4 oz of chopped celery

 

Chopped cilantro leaves

 
Mayonnaise

 

Crackers (Optional)

 
In a bowl, mix all the ingredients. Use the right amount of mayonnaise, enough to bind everything together. Put in the chiller for 30 minutes and serve with crackers. 
Try These Stone Crab Recipes
There are many ways to cook stone crabs. However, it's vital to have the perfect stone crab for your ingredient. 
When buying, smell your crabs and examine their freshness. Florida stone crab will be in season, so try these stone crab recipes soon. 
If you want to order fresh and sustainable stone crab claws, contact us. We have overnight shipping available nationwide and in Canada! 
Featured in…