Stone Crab Meat: How to Prepare It Correctly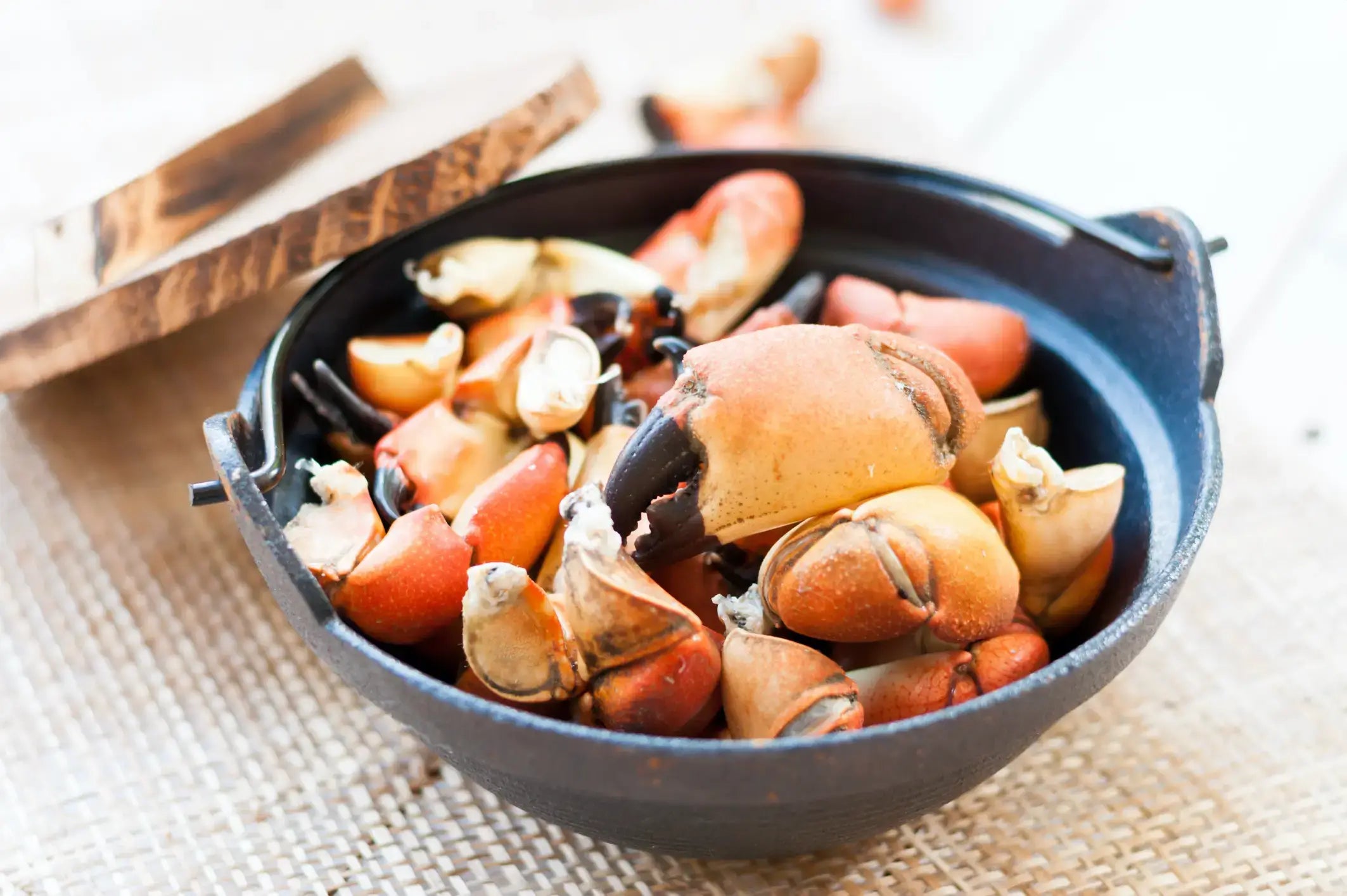 Did you know that stone crab fishing is the most sustainable fishing industry today? This is just one reason why it makes a great staple in your diet. Stone crab meat is also a source of lean protein and healthy minerals like magnesium and selenium.
In addition, it makes for a delicious meal and an impressive dish to serve to guests!
But, the proper preparation can make or break your meal. Not cooking the claws all the way through can lead to cold spots. Overcooking stone crab can lead to rubbery meat.
Cooking stone crab meat is simple, you just need a bit of know-how. With that in mind, we put together this article! So, if you're looking for the ultimate guide to stone crab preparation, read on!  
The Basics of Stone Crab Delivery
When you order stone crab, you'll receive a set of claws that are packed in ice to keep them cold. The claws are delivered fully cooked. This is because the meat will stick to the shell if the claws aren't pre-cooked.
It's best to eat your stone crab the same day you receive it, but you can also refrigerate them for up to 48 hours. Our crab is never frozen, but if you do buy frozen stone crab elsewhere you'll have to thaw it in your fridge for 24 hours before proceeding.
If you want to check if your crab meat has been frozen, you can look for a few signs. If the claw is shiny and the meat is juicy, the crab is most likely fresh. If the meat is dry, sticks to the shell, or has a slight rubbery quality, it's been frozen.  
Cooking Stone Crab Meat

 



Because you'll be receiving pre-cooked stone crab, you don't have to re-cook it. All you'll need to do is heat up the crab. This can be done either by steaming it or by boiling it. 
Whether you boil or steam your crab, don't crack the shell before cooking. Leave the claws intact.  
Boiling Stone Crab 
Fill a pot about two-thirds full with water and bring it to a rolling boil. Then, place the claws in the boiling water and put a lid on it. Boil for five minutes per pound of crab meat.  
You might notice a few claws floating in the water. These are called "floaters" and come from crabs that recently molted. 
They are slightly lighter because the shell is thinner and they have less meat than the other claws. But, they still taste just as flavorful and delicious. 
After the boiling process, you can fish the claws out of the pot. Then, put them in cold water for a few seconds. This will stop the cooking process and will ensure that the meat isn't overcooked.  
Serve them immediately after cooking.  
Steaming Stone Crab
Some people prefer steaming their claws, as the meat can be more flavorful.  
Place a steamer pot full of water on high heat and bring it to a boil. Place all the claws into a steamer basket and place it on top of the pot. Cover the basket and steam until the meat is heated through. 
This will take approximately 5 minutes. Then, douse them in cold water for a few seconds to stop the cooking process and serve.  
Cold Stone Crab Meat
Typically, stone crab is served warm. But, some people prefer cold stone crab. It makes a great, refreshing appetizer and pairs well with oysters.  
To serve cold stone crab, simply place it on a bed of ice with your favorite dipping sauces. 
Serving Stone Crab Claws
Whether cold or warm, stone crab claws are best served with a pairing of your favorite sauce. For most people, a simple butter wash is all they need. 
You can prepare this butter sauce while you cook the crab by melting butter in a small pan. Make sure you don't brown it. It should be warm when you serve it. 
For a touch of seasoning, you can also add garlic or chili to the butter. Serve your crab claws with a lemon wedge, which will add a bit of acidity to the dish.  
For a bit more flavor, you can pair your stone crab claws with a mustard sauce which works especially well with cold stone crab claws.  
The Best Sides for Stone Crab
Like any meat, stone crab is best served with a side dish. This can take the claws from an appetizer to the main course. 
For a light, fresh meal, pair your stone crab with a crisp salad with a lemon dressing or a vinaigrette. For something heavier, you can pair it with mashed potatoes or cheesy hashbrowns. This pairing works because the salty potatoes contrast perfectly with the sweetness of the crab. 
You can also pick a wine pairing for your crab so you can have the perfect romantic date night or dinner party.  
Start Cooking Stone Crab Meat Like a Pro
Cooking stone crab meat is a simple process. It just takes a bit of hot water and a little bit of knowledge. Now that you know the best ways to cook stone crab meat, you're ready to try it yourself. 
If you're looking for an easy crowd-pleaser for your next dinner party or want to treat yourself to the best and most sustainable dishes the ocean has to offer, pick up some of our crab claws today. Our stone crab is guaranteed to be fresh and delicious! Best of all, it's delivered right to your door. 
Featured in…